Trust Us as a Competent Fiscal Representative!
Would you like to import goods from third countries into an EU member country, but save the often high costs of pre-financing sales tax and keep the administrative effort as low as possible? Then take advantage of the multiple benefits of Handling of Fiscal Duties! In this case, Zolldex GmbH is your specialist Fiscal Representative gladly available.
Fiscal customs clearance with the help of appointed fiscal representatives is a regulation in EU sales tax law that offers you, as an importer, certain relief for import sales tax and all sales tax information in connection with imports from third countries into the EU. Zolldex GmbH is your experienced contact for all customs services in Hamburg - of course we also take over the tasks of fiscal representation for you. Talk to us!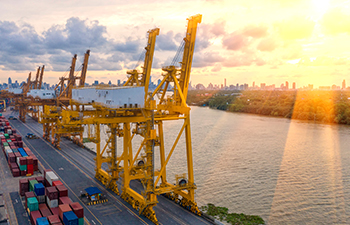 Requirements for Fiscal Customs Clearance
In order for a fiscal representative to assume the VAT obligations that foreign economic operators have to meet with the German tax authorities, the following conditions must be met:
As an importer from a third country, you yourself must not be a resident of any other taxable transactions in the EU Member State in which the fiscal clearance is claimed.
In addition, the goods may not be destined for the importing country, but in full for transfer to another EU country.
In order to be treated as a so-called intra-Community delivery, the goods must also be transported to the actual EU country of destination immediately after customs clearance.
If these requirements are met, you as a company will be relieved of all kinds of administrative effort and exempt from the otherwise due pre-financing of sales tax. And as your fiscal representative, we will arrange everything that is necessary.
So Comprehensively Supports Your Fiscal Representative
A fiscal representative takes care of all sales tax obligations in the importing country on your behalf and on your behalf. Since he takes care of all mandatory reporting and declaration obligations for you and also creates the respective VAT return for you, you not only save yourself the effort involved, but do not have to register for VAT in the importing country. In Germany you can hire tax consultants, auditors, lawyers and freight forwarders as your fiscal representative. As an agency for customs services, we are literally so close to the topic that you should put this responsible task in our hands. Contact us and ask us your questions.
All Customs Services from a Single Source
As your experienced customs agency in Hamburg, we are not only at your disposal as a competent fiscal representative, we also take on all other customs services for you. From export declarations to customs advice, you are at the right place at Zolldex GmbH. Of course, our customer service will also be happy to answer any questions you may have about customs. Just give us a call on the phone number below. We look forward to hearing from you and working for you!