Zolldex is your experienced customs agency in the port of Hamburg. As a competent contact person, we take over your customs services. If Declaration of import or export: We take care of all your customs clearance on time and properly.
When exporting goods to a country outside the European Union, an export declaration at customs is required if the delivery exceeds a value of goods of 1,000 euros or a weight of 1,000 kg. Since bulk shipments are usually more economically viable than small shipments, goods are often exported in large quantities, which means that the limit values mentioned can be reached quickly. For deliveries below these values, a presentation of the commercial invoice at the border customs office is sufficient, goods subject to approval are excluded. This must always be reported to customs - regardless of the respective goods value or weight.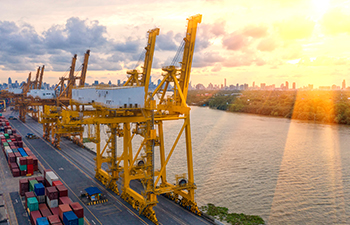 Our Offer for You
In our full service agency, we take care of your customs clearance without restriction. Of course, we also take over the submission of your export declaration with everything that goes with it:
AES - Export Declarations in the normal procedure via the ATLAS IT procedure
Incomplete Export Declarations
Supplementary Export Declarations
Export Applications with Customs Office Authorisation
Creation of port references: (Z number, WHT number, B number, S number)
We Stand for Holistic Service Around Your Export Declaration
Our Comprehensive support is yours Customs Declaration but it's far from over.
When exporting, you must pay attention to any existing embargoes, which the relevant countries impose appropriate sanctions. Embargoes are imposed for foreign or security policy reasons and restrict foreign trade to different degrees. There are country-specific embargoes as well as measures aimed at individuals. If the EC anti-terrorism regulation is not complied with, companies face severe penalties.
In order to minimize the risks of trading with the wrong partners, we also carry out a sanction list check for you in the course of your export declaration. So you are always on the safe side and protected against financial crime.
Competent all-round Customs Support
Are you obliged to submit an export declaration and would prefer to entrust this task to a competent customs service provider? Then Zolldex GmbH from Hamburg is the right address for you. We do not ensure that all your customs-related matters are processed smoothly and on time. With us you can also look forward to competent all-round support from our customer service. Just contact us by E-Mail or call us on the phone number listed. We look forward to your inquiry!