Customs Registration - done quickly and safely thanks to Zolldex GmbH
The Procedure of Customs Declaration poses numerous risks for companies. If just one small mistake happens in one of the most responsible tasks in foreign trade, this can already have expensive consequences. Do not take this risk - put your registrations in the hands of professionals! The experienced Zolldex GmbH agency is available to you as a competent service provider in the port of Hamburg.
Imported goods from third countries, regardless of the value of the goods, must always be declared at customs at the EU border and put into a customs procedure. As an experienced customs service provider, we support you with your customs declaration and advise you on all questions relating to customs clearance. Talk to us!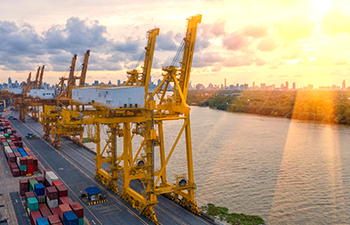 You will receive Comprehensive Support here
The amount of import duties depends on the respective customs tariff number. Since the customs declaration is a tax return according to the tax code, an incorrect customs tariff number can quickly lead to tax evasion if you pay too little customs duty on import. Incorrectly registering the goods can result in sensitive high circulation and fines. We take over communication with the authorities and organize a customs inspection in the event of an ordered control measure. We would be happy to advise you on possible tariff reductions and help you to keep costs and risks low.
Approved forms of Customs Declaration
In principle, customs declarations are electronically processed using the IT procedure of the German customs administration ATLAS (Automated Tariff and Local Customs Clearance System) submitted to ensure the predominantly automated handling and monitoring of cross-border goods traffic. Depending on the area of application, the following forms of customs declaration are also permitted by Union law:
in writing (by means of a single document or as an Internet customs declaration)
Orally
by another form of expression on the part of the applicant.
When which type of registration is required is a legal requirement: electronically and in writing is predominantly used by companies, while the registration is largely reserved for private individuals through another expression of will and verbally.
Your Expert Contact for Customs Services of All Kinds
Whether customs declaration, import or Export Declaration: Your customs services are always in the best hands with us - Zolldex GmbH in the port of Hamburg. In addition to proper customs processing, you can also expect extensive customer service from us, who will be happy to help and advise you. Just give us a call on the phone number below. We look forward to hearing from you soon and working for you!